Hyundai IONIQ 5 vs Kia EV6 vs Tesla Model 3 Comparison

The Hyundai IONIQ 5 and Kia EV6 are two new additions to the EV lineup in 2022, a lineup that has been dominated by Tesla and in particular the Tesla Model 3 since its release in 2017. How do these two new EVs match up against the well-established Tesla model 3?
Pricing
| | | | |
| --- | --- | --- | --- |
| Vehicle | Hyundai IONIQ 5 | Kia EV6 | Tesla Model 3 |
| Starting Price | $44,000 | $40,900 | $46,990 |
| Fully Loaded Price | $55,500 | $55,900 | $75,190 |
Both the IONIQ 5 and Kia EV6 represent a significant step in making EVs more affordable and readily available to the general public. While all vehicles have a similar starting price, the IONIQ 5 and EV6 are around $20,000 less if you choose to get the fully loaded trim option. In particular, the Model 3 has a ton of packages and options that drive up the price of the Model 3 Performance trim to upwards of $70,000. The Model 3 and Tesla's, in general, have seen a consistent rise in price as new technology and updates get added to the vehicles.
Charging and Range
| | | | |
| --- | --- | --- | --- |
| Vehicle | Hyundai IONIQ 5 | Kia EV6 | Tesla Model 3  |
| Vehicle Range | 303 Miles | 274 Miles | 315 Miles |
| 10%-80% Rapid Charging Times | 18 Minutes | 18 Minutes | 29 Minutes |
| On-Board Charger | 11 KW, Vehicle to Load (V2L) Capable | 11 KW, Vehicle to Load (V2L) Capable | 11 KW |

When it comes to overall vehicle range the Tesla Model 3 takes 1st place by offering around 10 miles more range on a single charge over the IONIQ 5 and around 40 miles further than the EV6. The good news is that all 3 vehicles offer an impressive range of around 275 miles, combined with fast rapid charging times across the board all 3 EVs offer incredible flexibility for when and where you'll need to charge next. The faster charging times on the IONIQ and EV6 are thanks to 800V rapid charging capability that Tesla does not offer. 
The EV6 and IONIQ 5 offer Vehicle to load (V2L) capability, which means your vehicle can charge other electronic devices, including other large devices like electric bikes, camping equipment, or even other EVs. V2L isn't currently offered within the Tesla lineup of EVs. 
Horsepower
| | | | |
| --- | --- | --- | --- |
| Vehicle | Hyundai IONIQ 5 | Kia EV6 | Tesla Model 3 |
| Base Engine | 225 HP | 167 HP | 283 HP |
| Top End Engine | 320 HP | 313 HP  | 480 HP |

On paper the Model 3 is the current winner when it comes to overall horsepower on both the entry and top-end trims. However, when you consider the current top-end trim of the IONIQ 5 and the EV6 are priced well below an equivalent Tesla, customers have the option of spending up for a 480 Horsepower Tesla or saving money with the 300+ HP option offered by Kia and Hyundai. The good news is that whichever vehicle you choose will feel more powerful because of the near-instantaneous acceleration offered by Electric Vehicles. 
Interior
The interior of the Tesla Model 3 and Tesla's, in general, is very minimalistic. While some may find this appealing when it's combined with a large price increase compared to the IONQ 5 and EV6 customers may be disappointed with the value you receive. The EV6 and IONIQ 5 have very similar cabins, both feature dual display screens that are facing the driver to give you more of a driver-centric "cockpit" feel when driving. 
Design aside, the IONIQ 5 and EV6 offer the versatility that hatchbacks over the Model 3 sedan. Tesla does have the larger Model Y which offers a hatchback, and superior space over the IONIQ 5 and EV6, but it also comes with a starting price tag of well over $60,000. Because of this, dog owners and drivers who need tons of cargo space will have an advantage going with one of the less expensive Korean-made EVs. 

Exterior Design
While looks are subjective, there are some key differences that distinguish these 3 EVs from each other. Firstly, the Model 3 has many of the same design features seen across the Tesla lineup. It won't take more than a moment to realize you're looking at a Tesla thanks to Tesla's trademark smoothed out front bumper, and there's nothing wrong with that. Tesla's tried and true look is what helped land EV's on the map and turned the Electronic Vehicle market into what it is today.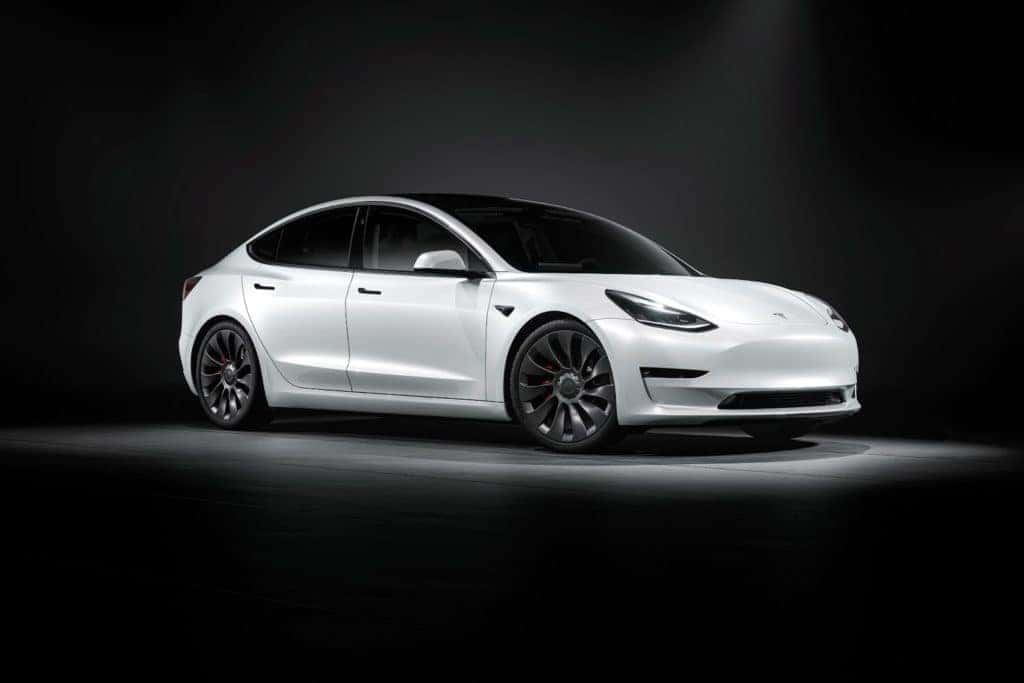 The IONIQ 5 definitely has the most unique look of any of the EVs being compared. A retro theme featuring pixelated rear taillights meets the futuristic design of EVs in an unexpected and quirky way. The IONIQ 5 isn't shy about being different, and that's what a lot of customers will absolutely love about it.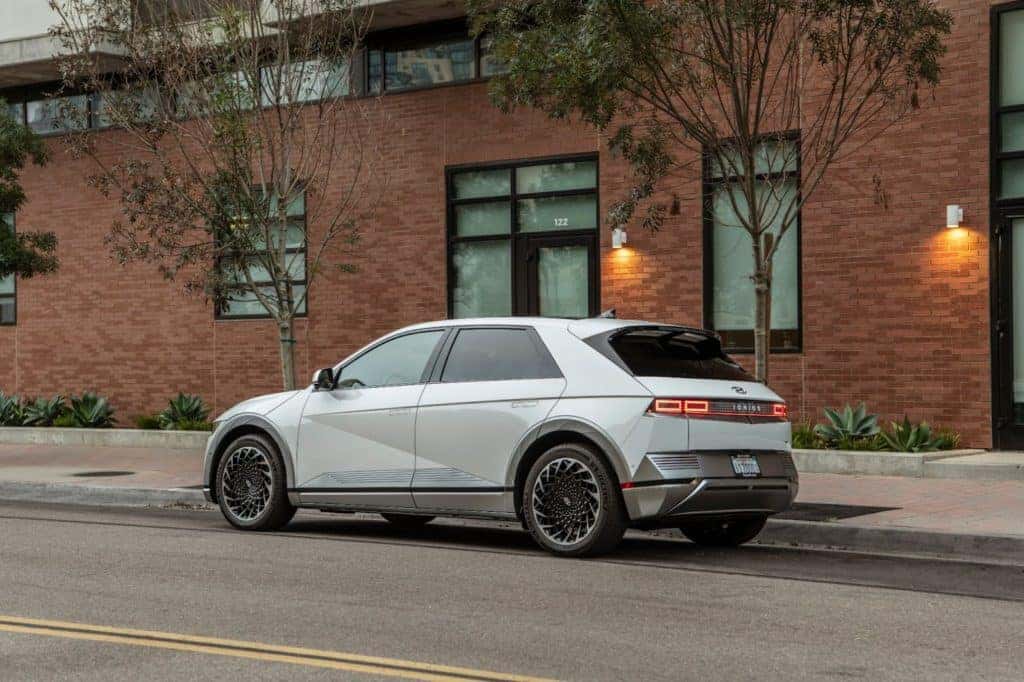 Last up is the Kia EV6, which blends a sharp design you'd see on a sports coupe combined with a futuristic EV look. The EV6 might be the least visually striking out of the 3 EVs compared today but this less excentric look will appeal to some customers.