Payment Calculator
How Much Car Can You Afford?
If you're interested in buying a new vehicle at Spokane Hyundai, we make it simple to determine what you can expect to pay with our easy-to-use payment calculator. You just need to enter the price of the vehicle you want to purchase, how much money you'll be putting down, the interest rate, the loan term, and your trade-in value, if you have one. A quick calculation will give you an estimated payment without ever having to enter your personal information.
Keep in mind that this calculator provides an estimate of what your payment will be and is not a guarantee. You can shop a variety of new and used Hyundai models here at Spokane Hyundai. With our help, finding a vehicle you can afford is a smooth process.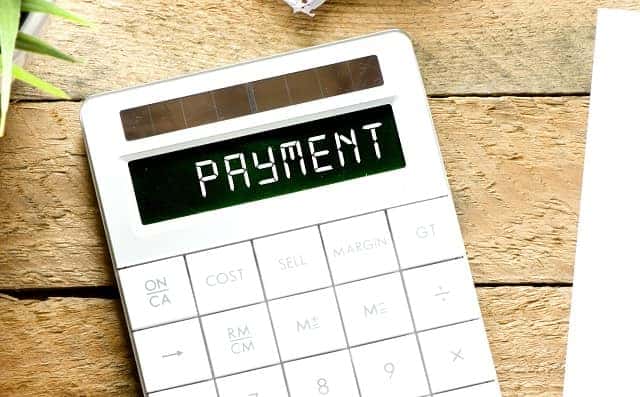 Whether you're buying or leasing, calculating how much you can afford to spend on a car payment before heading to the dealership can save you money in the long run. Here are some important things you should consider when shopping for a vehicle:
Calculate the amount of money you can spend based on your take-home pay or how much you have each month after your taxes are taken out of your check. That'll give you a more accurate representation of your finances and how much you'll be able to afford.
Spend no more than 10-20% of your take-home pay on your car payment.
Take out a longer-term loan to reduce how much you'll pay per month for your car, but keep in mind you'll likely pay more in interest charges.
After you've figured out how much you have available to spend on a car payment, you can use the Spokane Hyundai payment calculator to determine what the cost might be on the car you're interested in purchasing. Remember that this number will vary based on the amount you're approved for, the loan term, and whether you're buying a new or used vehicle. Our finance experts will happily walk you through the process if you have questions and help get you approved for a car loan.
Spokane Hyundai Finance Center
Financing a new Hyundai model is simple at Spokane Hyundai. Our finance team is here to help you secure the funding you need to get on the road. We have various credit programs available to help make financing your dream Hyundai easier, regardless of your credit score. You can fill out an online application and get pre-approval in just a few minutes. If you prefer to do everything in person, stop by our dealership at 8801 E. Sprague Ave. in Spokane Valley, Washington, today, and someone will be glad to help. You can also contact us at 509-844-3600 for answers to any questions you may have.
Debt-to-Income Ratio for Car Loans
If you've ever shopped for a car or home loan, you've probably heard of a debt-to-income ratio. This percentage determines the amount of your monthly payments compared to your gross monthly income. Lenders look at this number to judge whether you can afford your loan payment. Each lender has a different debt-to-income ratio that they consider acceptable, but a good rule of thumb is the lower, the better.
Don't Forget to Calculate Insurance Costs
One factor that is often overlooked when purchasing a new car is how it may impact your insurance costs. Newer cars may cost slightly more to insure than older ones because they're more valuable. Pricier cars will have higher premiums because the cost to replace or repair them is higher, often due to their high-end features. Additional factors that are used to determine car insurance rates may include:
Amount of coverage: Coverage options include comprehensive, collision, liability, uninsured/underinsured motorist, medical payments, and personal injury protection.
Deductible: The higher the deductible, the lower the annual premium.
Driving history: Many automobile insurance companies offer discounts or lower premiums for drivers with clean records.
Location: Living in a high-risk area can increase your premium.
Gender, marital status, and age: Some insurance companies charge higher rates for males, single people, and young drivers.
Insurance history: If you haven't had consistent insurance coverage in the past, you may be charged a higher premium.
You can get a more accurate quote before you purchase a car by shopping online for insurance rates or by calling your current insurance company and providing them with information about the car you're considering purchasing.
Budgeting For Your New Car
Being prepared is the best way to shop for a new car. You don't want to purchase more car than you can afford and worry about how you'll make your payment. Deciding how much you can afford and budgeting beforehand will help you be better prepared to shop. Keep in mind the following when shopping for a new car:
Keep your debt-to-income ratio in mind. Try not to spend more than 10-20% of your take-home pay on your monthly car payment.
Be prepared to provide a down payment to help decrease your monthly payment for your new car loan.
Search for all the savings you can, whether from a trade-in or rebates offered by the manufacturer or dealer.
Get rid of debt from credit cards, student loans, and medical bills.
Consider how much you'll be spending on maintenance and fuel, as this can vary greatly depending on which model you choose to purchase.
If you have any questions about budgeting for your new car or want to discuss options in your price range, reach out to Spokane Hyundai today, and a member of our team will be glad to help. We want to help you drive away in a car you can afford, and we will do what we can to make your dream a reality.
Shop New and Used Hyundai Cars at Spokane Hyundai Today
If you're ready to start shopping for your next car, you can browse our current inventory online or in person whenever it's convenient for you. At Spokane Hyundai, we're here to serve you. Feel free to use our online payment calculator to get an estimated payment amount or apply for financing online today to get your pre-approval.