Hyundai is really trying to muscle in on the segment dominated by the likes of the Toyota Highlander and Honda Pilot with the 2020 Palisade SUV. It's a three-row high rider with distinctive styling, lots of tech, and plenty of space inside where occupants are treated to a surprisingly premium ambiance. It also has an unusual, yet powerful drivetrain under its hood.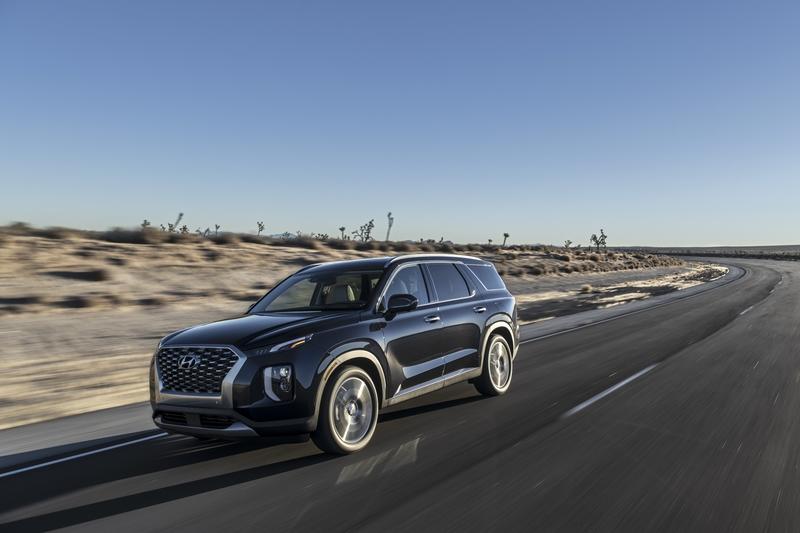 The 2020 Palisade is just part of the South Korean automaker's attempt to cover as many crossover and SUV niches as possible. And, since rivals are really trying to make their vehicles feel extra luxurious, Hyundai hasn't skimped here.
Plans are to sell the Palisade not only in the U.S. where this segment is really hot right now but in other markets around the world as well.
Styling-wise, the Hyundai Palisade has a very unusual front fascia, but it's certainly not ugly. It refines the style of front fascia first used on the Nissan Juke, a look which has since been adopted by other automakers (including Hyundai for several other models) and improved over time.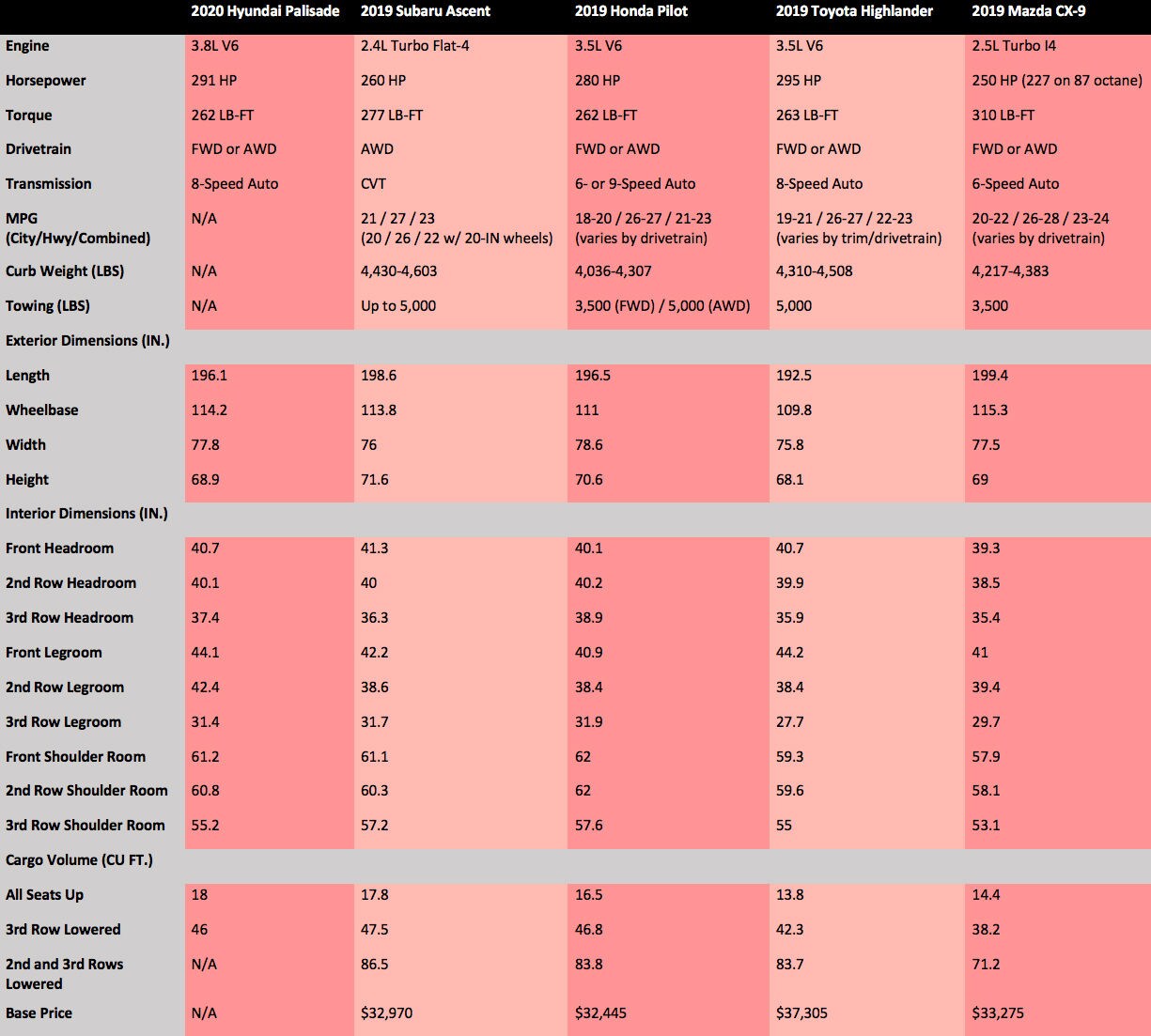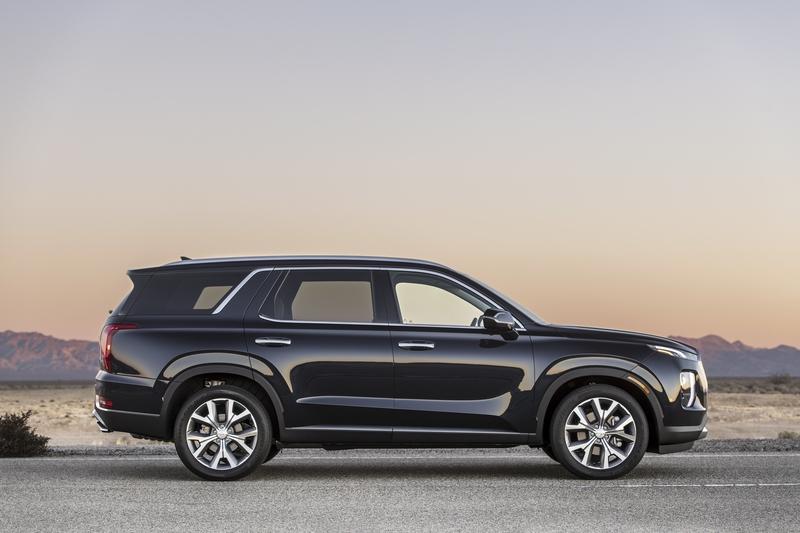 The side of the vehicle, in contrast to the daring front, is not awash with design lines or crazy surfaces, while the rear is dominated by big light clusters that mimic the shape of the front light clusters. It also has a drag coefficient of just 0.33 cd which is excellent for a big SUV of its type.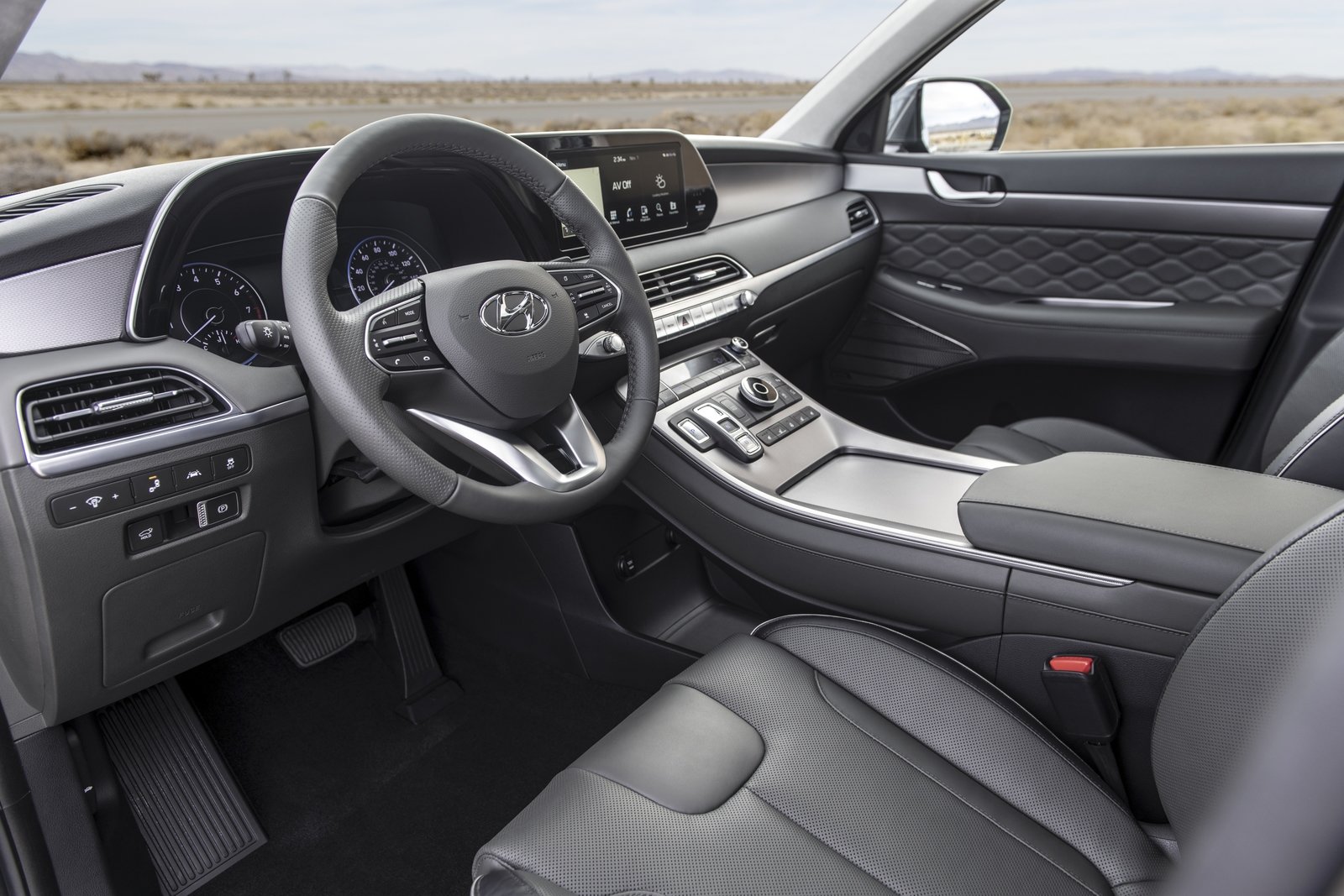 Its interior stands testament to just how much Hyundai has been progressing, and it looks as good as any rival's in terms of design and perceived quality, complete with a full 12.3-inch digital gauge cluster and a 10.25-inch infotainment screen with all the connectivity options you could think of. Safety is also strong with the Palisade, thanks to a complete suite of active and passive aids, seven airbags, and even a sensor that detects your kids moving around in the back seat.
It also comes with a head-up display, an in-car intercom system where you can switch off individual rows so as not to disturb some sleeping passengers, and even features you only find in true luxury cars, like a power-folding third row of seats.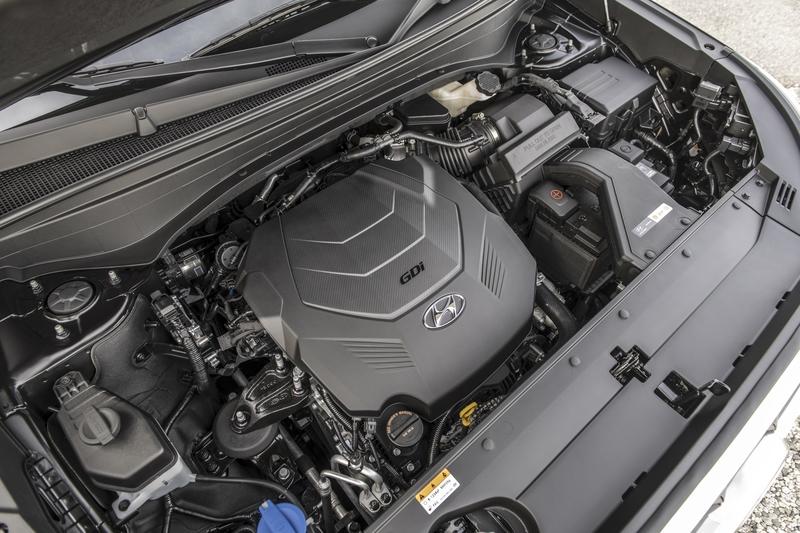 Powering the Palisade is a 3.8-liter V-6 engine that runs on the Atkinson cycle to make 291 horsepower and 262 pound-feet / 355 Nm of torque.
Front- and all-wheel-drive versions are available, but both use the same eight-speed automatic gearbox to channel the engine's power to the road.
Buyers who opt for the optional HTRAC all-wheel drive get driving modes (Normal, Sport, Smart, and Snow) and it can even mechanically lock the center differential to keep power going to both axles.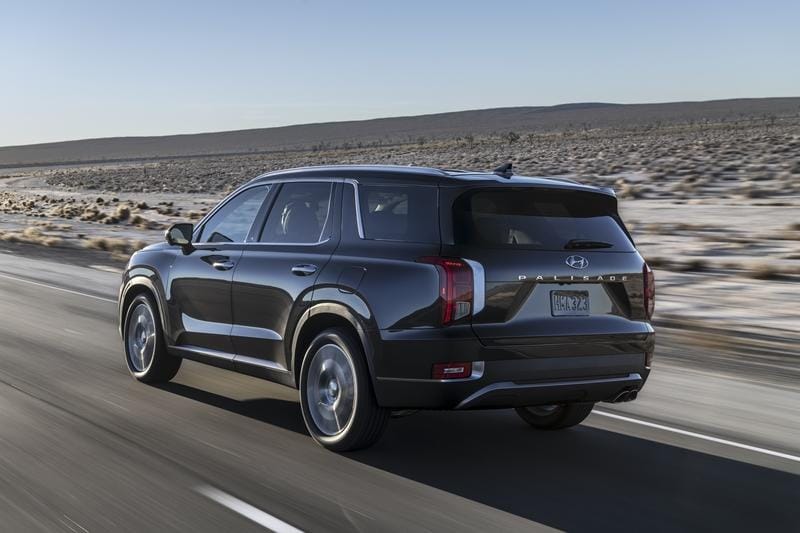 Take A Virtual Test Drive
Watch The Palisade Unveiling at the LA Auto Show
We will be holding a VIP Palisade Unveiling at Spokane Hyundai when the Palisade arrives. We will have several Palisades for test drives so be sure to sign up for this exclusive event!
Click The Request More Info Button To Get Updates About The Hyundai Palisade